Dear Ade, What are the cohabiting couples' inheritance rights? My partner and I have been together before my son who celebrated his twentieth birthday last weekend was born. He has a daughter from a previous relationship. I've always believed we were in a common law...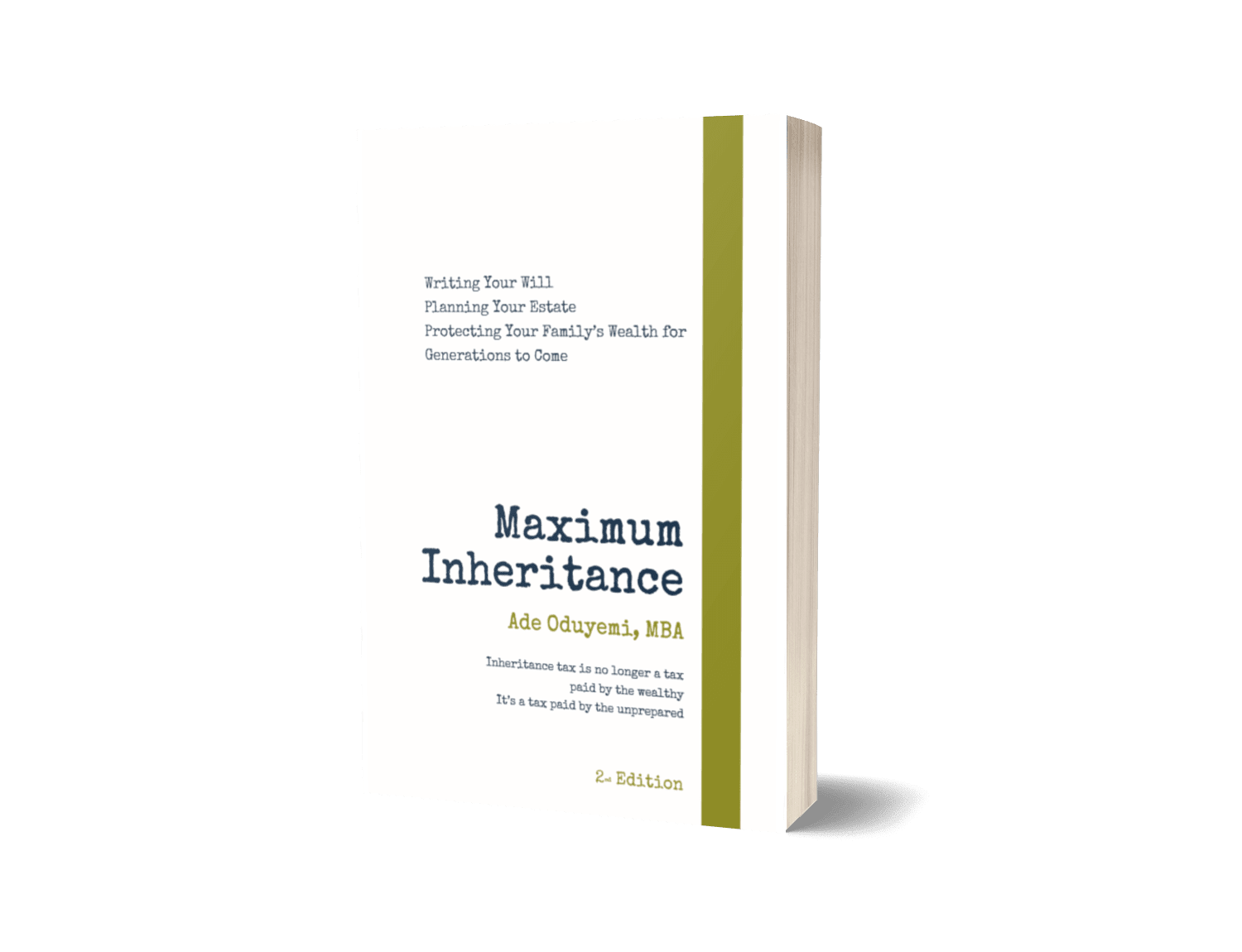 Maximum Inheritance
Especially with estate planning articles, life's work is simple: to help you keep the fruit of your life's work in your family forever. You've lots of estate planning articles in my book, Maximum Inheritance….
….is an easy-to-read collection of estate planning articles, of thumbnail sketches of cases – both those I've handled personally and those in the public domain.
Reading this book would put you in the driving seat in planning your inheritance. You would be well appraised of the points to be aware of and questions to ask when planning your inheritance
Contact
020 8669 1779
18, Salisbury House, 8 Melbourne Rd, Wallington SM6 8SA